Houses for Sale in Goodyear AZ
Welcome- I'm glad you found us and hope our website becomes a valuable resource for you as you explore Goodyear real estate and houses for sale in Goodyear AZ, as well as, other parts of the West Valley of Phoenix Arizona.  Goodyear has recently won multiple awards for the cities livability.  It is one of the fastest growing cities in the country with a new regional mall currently being built and soon to have the biggest freeway interchange in Arizona.   Businesses are choosing to locate in Goodyear and so are their employees as the city plans for future growth.
There are many wonderful cities and neighborhoods to choose from with Goodyear a personal favorite as I own a house there.  Popular Goodyear communities include Canyon Trails, Estrella Mountain Ranch and Palm Valley.  These neighborhoods offer parks, walking trails or golf courses to take advantage of the 325 days of Arizona sunshine.  Schools are rated above average. Houses for sale in Goodyear AZ and the West Valley are considered more reasonably priced than other parts of the valley like Scottsdale.  There is a community and home to fit everyone's lifestyle and budget.
Our easy to use real estate property search engine has every property for sale and is updated every five minutes by the official Arizona MLS Listing Database.
Feel free to contact us any time. Please ask questions about Goodyear, the West Valley and its neighborhoods as we're here to help you find your perfect home Arizona Style!
- Sharon Rowlson,  REALTOR®
Your Goodyear "Resident" Real Estate Specialist (since 2008)!
______________________________________________________________________
Popular Goodyear Communities
 Estrella Mountain Ranch
Estrella Mountain Ranch is part of Estrella a mixed master planned community located about 8 miles south of I-303 and I-10 in Goodyear Arizona.  Estrella was recently recognized by Arizona Foothills Magazine for the "Best of the Valley" list as the best Master-Planned Community for Children.  Estrella Mountain Ranch is one of it's family friendly subdivisions offering beautiful desert scenery, 2 lakes to walk around, lots of events and activities and golf.  You will find new homes and re-sale houses for sale in Estrella Mountain Ranch ranging from to the high $100's to upwards of 1 million dollars.  School are rated highly...MORE about Estrella Mountain Ranch
Canyon Trails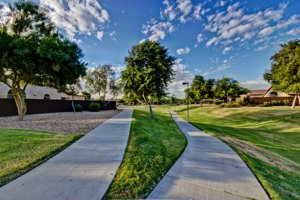 Canyon Trails is a Goodyear master planned community just south of I-10 and the 303 interchange.  Its convenient location to freeway access make it a top choice for many home buyers.  Canyon Trails is and affordable family friendly community with several phases.  New houses are still being built today. The community has several miles of walking trails, lots of green grass and children's play areas.  All the homes are walled in, some back to the walking trails and many have pools.  Houses for sale in Canyon Trails range from the mid $100's to the upper $400's. Schools are rated above average...MORE about Canyon Trails
Palm Valley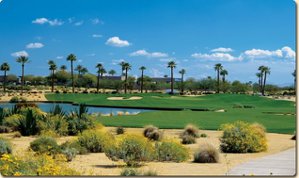 Palm Valley is a large, family friendly, golf course community north of I-10 in Goodyear.  It is Goodyear's largest community.  There are several thousand homes with new homes still being built today.  Golf course homes fetch a premium price.  The community has many parks and walking paths.  Shops and restaurants are right on your door step. Houses for sale in Palm Valley range in price from the mid $100's to $600,000. Schools are rated highly....MORE about Palm Valley